Offset
Printing
Experience unparalleled sharpness, vibrant colors, and exceptional detail that only offset printing can deliver. With our versatility to handle a wide range of materials and ability to produce consistent, professional results, offset printing is the choice for businesses seeking top-notch printed materials that leave a lasting impression.
Start your project
---
Is Offset Printing right for you?
Large Runs
Offset printing enables you to produce high-volume, cost-effective pieces that reflect the quality and professionalism of your brand.
Beautifully Crafted
Engage your audience's senses with the tactile experience of offset printing, where they can feel the texture of the paper and appreciate the craftsmanship behind each printed piece.
Wide range of stock options
With the wide range of paper stock options available, offset printing allows you to select the perfect texture and finish that aligns with your brand aesthetic.
Timeless Method
Trust in the durability and longevity of offset printing, as the combination of quality inks and robust printing processes ensures your printed materials withstand the test of time.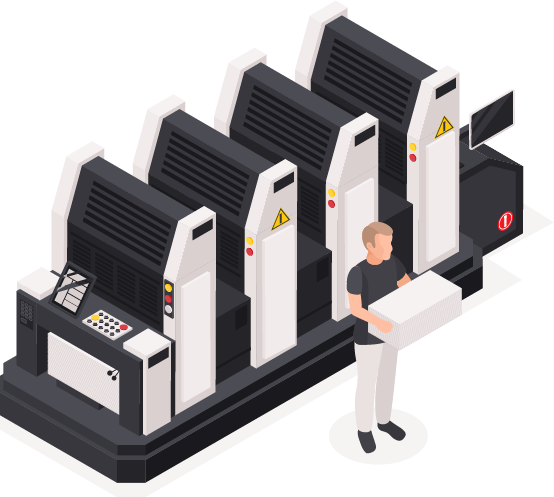 ---
NEWLanda Nanographic
Printing Press
S10P
Double-sided Digital Printing
Superior quality
96% of Pantones ®
Water-based NanoInk ™
Media versatility: coated and uncoated media
Seamlessly integrates in existing workflow environment
2020 640 Heidelberg 40"
CD 102 +LW/UV
6-color plus coater with 2 inter-deck UV drying units
End of press UV
Prepress connectivity automated plate back and blanket cylinder cleaning
True Hybrid press capable of quick and efficient changeover from conventional dampening to UV curing
Heidelbergs New Air Ionization Kit for synthetics & Heidelberg Foil Board Kit
2017 640 Heidelberg 40"
CD 102 +LW/UV
6-color plus coater with 2 inter-deck UV drying units
End of press UV.
Prepress connectivity automated plate back and blanket cylinder cleaning
True Hybrid press capable of quick and efficient changeover from conventional dampening to UV curing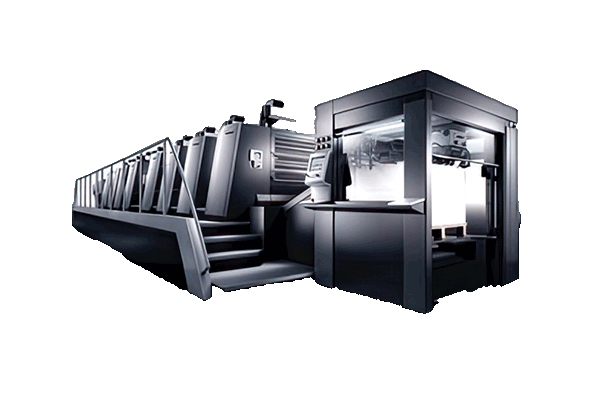 2015 Heidelberg 40"
XL 106 +LW/LED
In-line Eagle Systems Cold Foil unit
6-color plus coater with 2 inter-deck UV drying units
End of press UV
Prepress connectivity automated plate back and blanket cylinder cleaning
True hybrid press capable of quick and efficient changeover from conventional dampening to UV curing